Fashion Use Case for ShopConnect Boost
How do you increase sales even when stores are closed or have several restrictions? How can you stand out from the competition? Here is a use case of how ShopConnect Boost can help fashion retailers stay relevant and find success online. Following the pandemic, unpredictability has been the norm. You never know when stores might open and if consumers will feel safe enough to step into a store. So how can you improve sales in such an environment?
Replicate the Offline Experience
First, think about how a customer gets lured to come to your store and buy products. Try to replicate the same process online. Do you arrange for preview events or exhibitions to attract customers? You can follow a similar approach with ShopConnect Boost. You can send ShopConnect Lookbooks of your latest collections that can replicate the experience of an exhibition.
More than just Images
With close to two years of online shopping, customers now want more than just static images to lure them. Delight your customers by creating virtual showrooms that replicate your store experience. Use 3D modeling to showcase your premium products.
Target your Premium Customers
Use ShopConnect Boost to understand who are your premium customers, what are their preferences, and what are the top selling products to finetune your sales strategy. Target your premium customers with special, curated offers.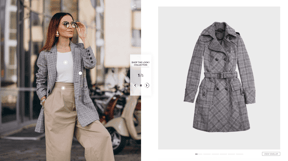 Connect One on One with Specialists
There is an exhaustive list of factors to be considered while shopping for clothes and accessories. What is your style? What is in vogue? Will it fit you well? How does it look? How does it glitter in light? What accessories would go well with the outfit? It helps to have a specialist narrow down the choices. ShopConnect's video calling feature can connect the designers or specialists with the customers to provide a premium experience.
Personalize Suggestions
After understanding a customer's needs, style, budget etc., a specialist can demonstrate products that fit their requirements, show the variants, direct them to relevant pre-recorded videos, get their feedback and respond instantly with relevant and personalized suggestions.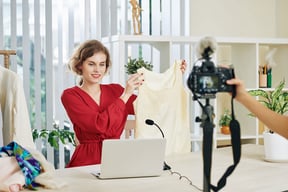 Convert into a Sale
When all the concerns of a customer are met, a purchase decision is most likely to be made. Just like in a store, a salesperson can then suggest what would go well with the product or tell them about promotional and exchange offers and guide them with the checkout process.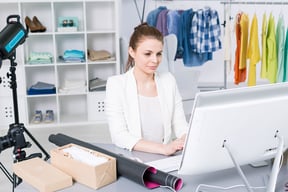 Bring Back the Fun Element
The pandemic has limited the avenues of entertainment for people and webinars have stepped in to fill this void. In the e-commerce world, these have taken the form of design webinars and shop parties. Retailers can use live video selling technology to create online events and design webinars. They can invite leading fashion designers and brands to host design webinars where they can give out style tips to choose the right clothes and accessories, discuss the latest trends in fashion, and can help create the desire to buy. Customers can also invite their friends and family to create a shopping event or party. They can look at clothes together, decide together which clothes to buy.
BOOST SALES WITH A VIRTUAL SHOPPING EXPERIENCE